September 13, 2023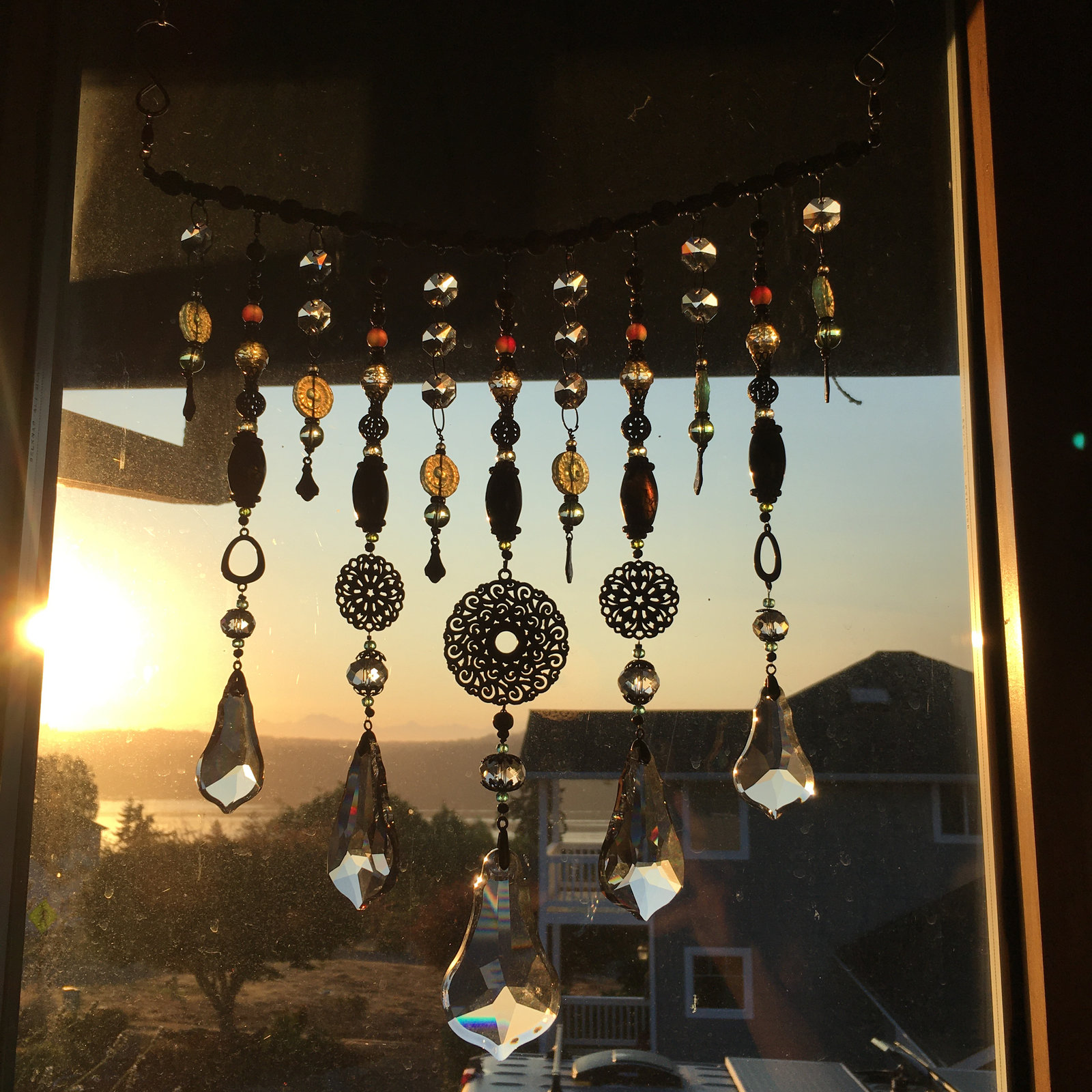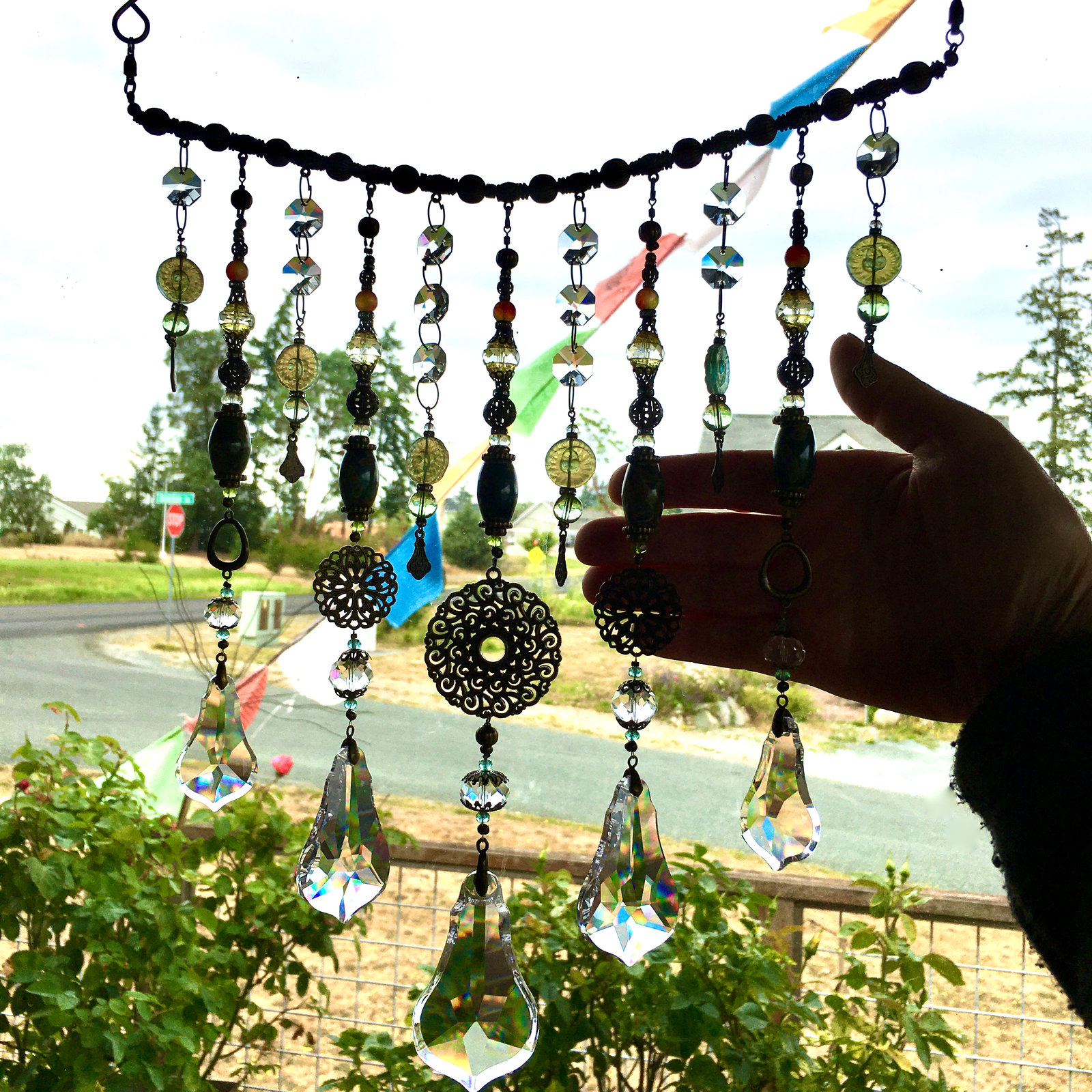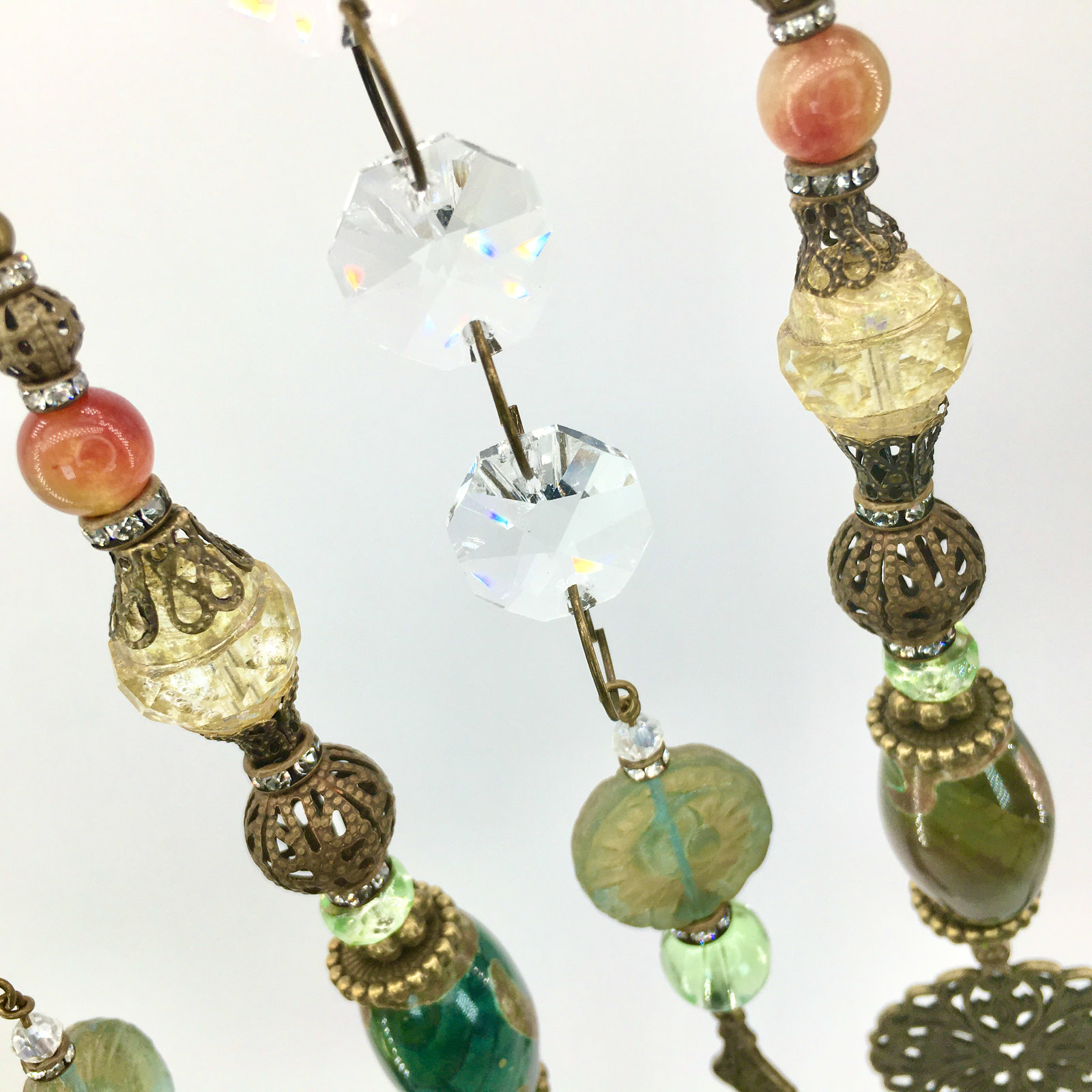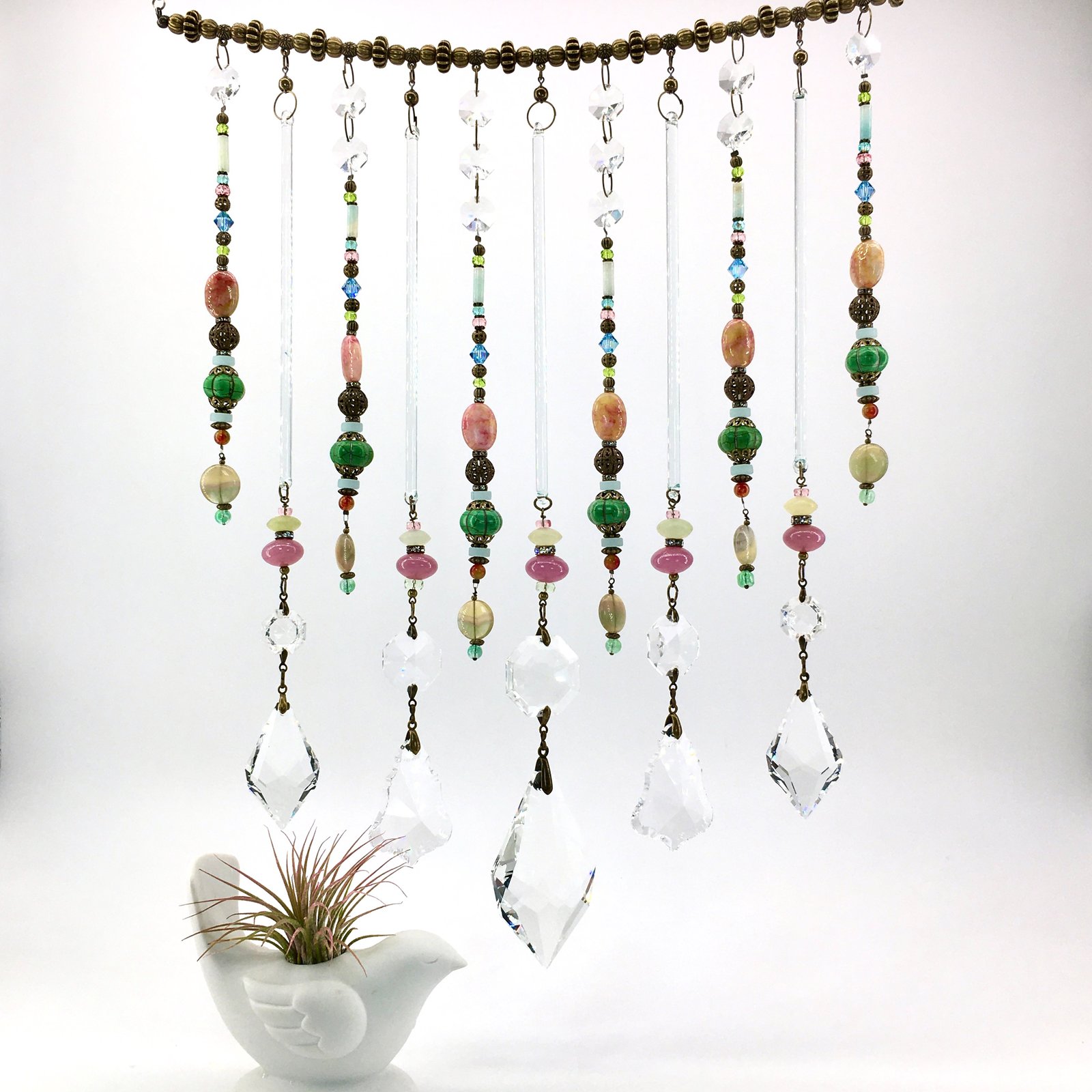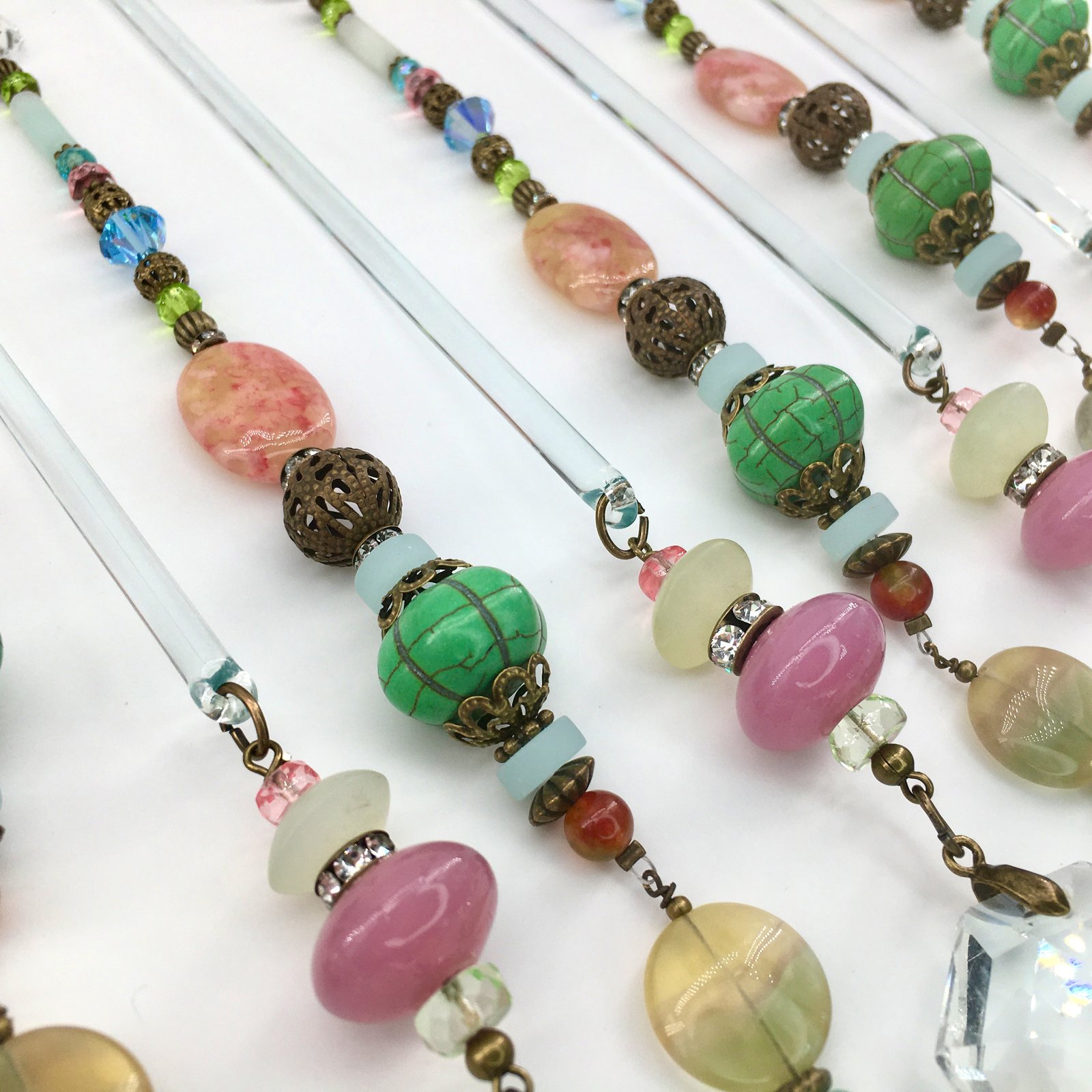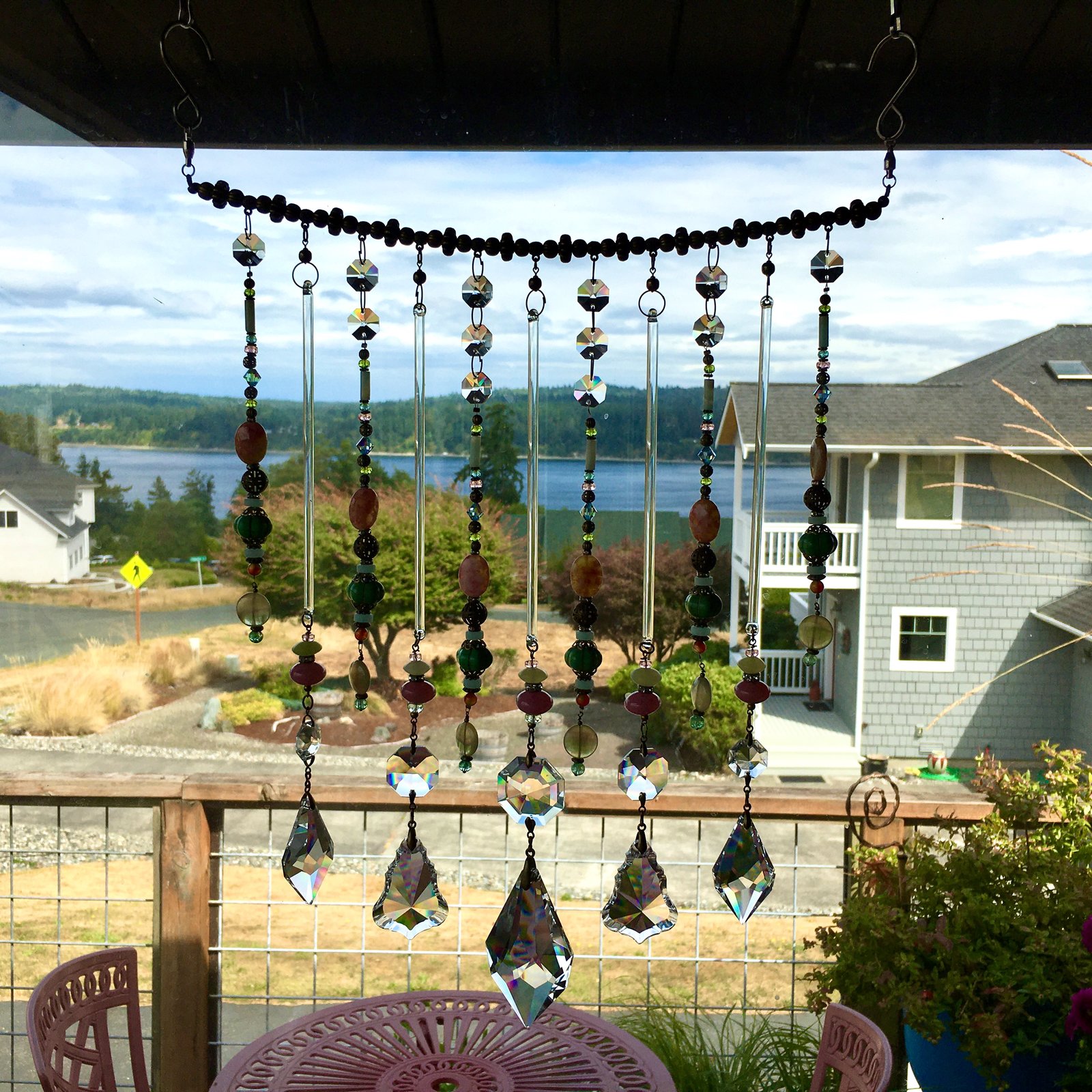 Adorn your personal space with this unique, exceptional chandelier beaded curtain or what we lovingly refer to as a "Window Necklace". The fluid nature (similar to a necklace) of this eleven strand hanging, allows for gentle movement after being hung which creates wonderful and beautiful reflections with just about any light and atmosphere.
Vintage and new Asfour chandelier crystal. Beads and Crystal include: Swarovski, Unique Czech glass,  Asfour Crystal, DZI Carved Agate, Fluorite and Malaysian Jade gemstone.  Metal tone in Antique Bronze finished with Filigree focals.
Some of the places our "Window Necklaces" have been displayed: Bathroom Window, Bedroom Windows, Office,  Kitchen Window, Living Room, Spa and Health Care Office, Yoga Studio, Meditative Room, Retail Storefront Windows, and Cafe Decor.
We take extra care in packaging and shipping, as well carefully select vintage chandelier glass with minimal wear, only the best pieces are used in our unique designs. (we never view the age as "character defects", we see quality craftsmanship from days gone by that are treasures survived over time)