Beaded SUN CATCHER, Large Quality Crystal Prism Sphere (40mm) Window Hangings for under $30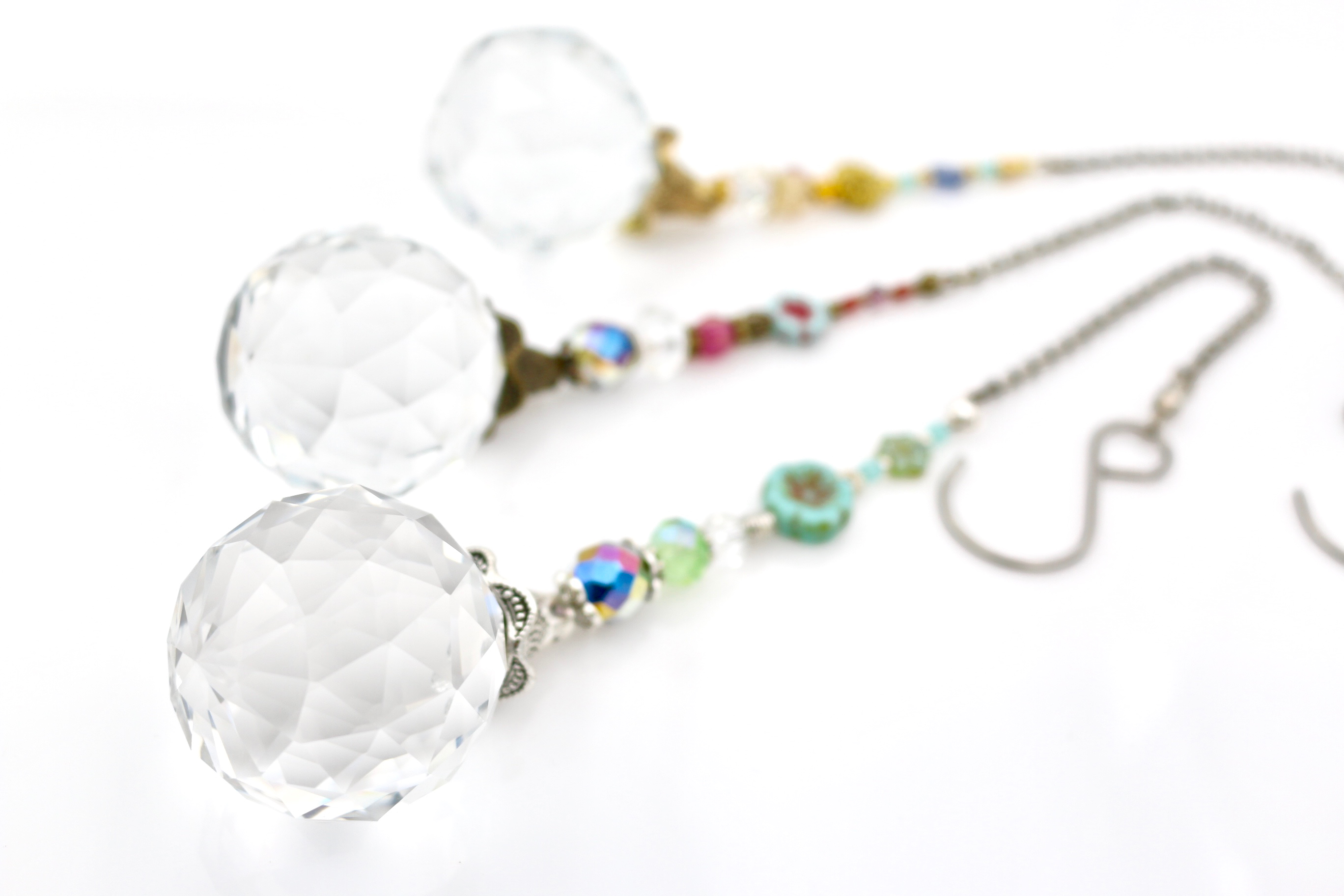 Rainbow Maker, Hanging Crystal Ball, Hanging Crystal Sphere, Hanging Chandelier, Boho Decor, Faceted Crystal Beads, Light Catcher, Hanging Decor Suncatcher
www.etsy.com/listing/568654435/beaded-sun-catcher-hanging-crystal
Absolutely gorgeous and fabulous rainbow makers! These quality crystal spheres are the large 40mm size, faceted perfectly for amazing refractions.
These sweet hanging strands include quality unique metal findings and Czech Beads. Hand made to last.
Under $30 includes gift ready packaging and shipping!
Excellent prezzie idea for your friends and family that would love a wee bit of sparkle and rainbow for their space!
Unique beads, components and metal tones, guaranteed to bring the comment "where did you get that"? You will love the amazing rainbows these bring to any space that has sun shining through. Perfect for any room, spa, health care, nursery, sun room, porch...
(*of note: These are the larger crystal prism spheres, not recommended for rearview mirror for cars)
Stay shiny and be kind